What

are Antiviruses for?

Know the threats and how to fight them.
We live in an increasingly connected world. The internet has made it possible to send information around the globe in fractions of a second, but with the incredible benefits have come a whole new range of threats to our digital lives.
In the early days it might have been mostly lone coders creating havoc for the fun of it, but those times are long past – today there are an endless parade of malicious and targeted attacks that any online device can attract.
That's why it's now more important that ever to know the threats, and take the proper steps to protect yourself, your family and your business.

Malware
Destructive code like trojans, worms and other viruses. These can infect entire networks in seconds and may do irreparable damage.

Spyware
Specialized viruses designed to infiltrate your digital world and steal information. You may not know they're there until it's too late.

Phishing
Scammers attempting to deceive you into revealing passwords and other crucial details. It's easy to be fooled without the proper protection.
Malware, Spyware and Phishing are just some of the potentially devastating attacks we risk when connected to any internet-going device. It's easy to think you're safe, especially when many computers, phones and tablets now ship with built-in security measures – but it only takes one successful attack among thousands to create real problems that may not be limited to the digital world.
The truth is that while built-in firewalls are essential, nothing beats a premium Anti-Virus when it comes to comprehensive protection.
Modern Antivirus providers go to incredible lengths to ensure that your devices are kept safe from potential dangers – creating new layers of protection the moment a new threat is discovered.
As well as defending against viruses, many providers also extend their protection across the board – warning about dangerous sites, flagging suspicious emails and even protecting your social media accounts from hacking.
Why

should I pay for an Antivirus?

Basic vs Premium cybersecurity... a little cash goes a long way.
There are many antivirus solutions on the market today, so knowing which is best can be confusing to say the least. By far the most common first question is "Why should I pay a subscription Antivirus service when there are perfectly good free options?"
Of course it's true that you can find basic virus protection packages available without charge – but as with anything that comes for free, it's worth looking a little harder at what you're actually getting.
Antivirus providers do not give away their services out of the the goodness of their hearts. Instead, many will often offer a bare-minimum virus defence service as a taster, in hopes you will buy their full suite of cybersecurity services down the line. Because of this, free antiviruses are often plagued with annoying pop-ups advertising the full product.

More importantly, the fact remains that basic antiviruses simply don't offer the same level of protection that a premium service can provide. While most freebies will offer basic virus scans and detection, in order to be fully protected, you computer needs to be alert to new threats as and when they occur, not just when you run a scan.
For the price of a cup of coffee every month, a Premium Antivirus suite provides sturdy defence against much more than simply viruses. In a world where cyber-attacks are on the increase, it's a small price to pay for peace of mind.
Which

Antivirus is right for me?

How to spot the best defence for your home or business.
There are many Antivirus providers in the market today, and most offer a range of different products – we're spoilt for choice!
It can be tempting to simply go for the cheapest option – after all, why pay more than you need to? Or perhaps you subscribe to the school of thought that says "Cost means quality – give me the most expensive option!" However, neither is really the case. Some of the best antiviruses are also among the cheapest, but equally certain types of protection will come at a higher cost.
Try not to be blinded by the figures – instead think carefully about what it is you need, and then choose a provider that will give you the best possible protection to suit your requirements. Below we've outlined three important points to consider before choosing your new Antivirus provider.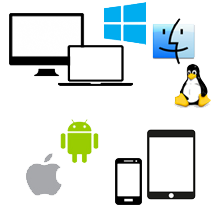 What devices do you need to protect (and how many)?
It might seem obvious, but the first thing to think about is which of your gadgets are vulnerable. While it's safe to assume no-one is trying to hack your kettle (for now), it isn't just desktop and laptop computers that face threats from malware.
At one time smartphones and tablets, as well as Mac computers, were thought to be relatively safe from viral attacks, but this is no longer the case. It's safe to assume that any machine you connect to the internet is vulnerable, and considering the amount of personal data stored on these devices, you can't afford to leave them unprotected.
Therefore, before anything else, work out which devices you need to protect, and look for a package that will cover them all. Multi-device packages tend to be a little more expensive, but actually offer large savings on the cost of protecting each device individually.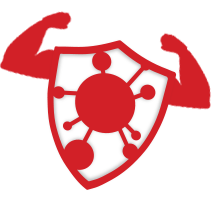 What is the minimum level of protection you need?
Next, it's time to think about the ways you are likely to use your new Antivirus.
If you are an infrequent internet user, or feel very confident in your own ability to spot and avoid malicious sites, then you may need nothing more than a decent antivirus program. A good basic package should keep you safe from most malware, as long as you choose an option that provides regular updates and live automatic protection (never rely on manual scanning).
On the other hand if you're looking for heavy-duty protection for the whole family or business, it will be worth considering a more sophisticated antivirus, and you'll probably want to go for an option that provides a strong firewall in addition.
An extra feature many people look for as an absolute must is email and in-browser protection against phishing and scams. Many premium antivirus bundles provide these features as standard or for a small extra fee – definitely worth thinking about, especially for shared devices.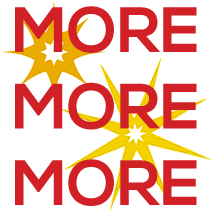 Let's talk extras... The Ultra-Deluxe Security MegaSuite Hyperdeal...
Once the basics are accounted for, there's no harm in casting your eye over some bonus features. Many antivirus providers will offer deluxe security suites on top of their basic virus detection software. We don't recommend making your decision based solely on the shiny extras, but some packages are well worth taking the time to check out.
One common example offered as an extra by many AV companies is PC-optimization. Anyone whose ever owned a PC or laptop for more than a few years knows how our beloved devices can slow to a crawl over time – we put off defragging, forget to uninstall old programs and commit all manner of other computer-maintenance sins. Optimization software, while not strictly necessary, can certainly be a great convenience – getting on with the boring stuff so you don't have to.
Another great option that is increasingly popular as an addition to your antivirus is automated back-ups – the only foolproof way to ensure your files, photos and media are 100% safe.
These extras certainly aren't the be-all and end-all, and they shouldn't be the main factor in your decision, but considering there's often only a small price difference, it definitely won't hurt to take a look!